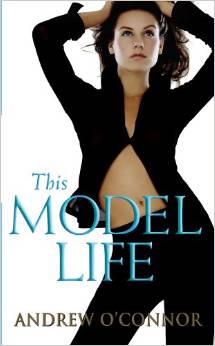 This Model Life
Dublin (Ireland)
Poolbeg Press
2005-01-01
663

This book was given to me as I work in the world of Irish PR, not quite as glitzy as the one portrayed in this book, but familiar nonetheless. Otherwise I have to confess to being somewhat of a chick-lit snob. I was, however, intrigued to see what an Irish chick-lit novel written by a man would be like.
I was pleasantly surprised that I found it quite entertaining and quite the little pageturner but it did have its annoying characteristics too. For example, the introduction of each new character was almost always immediately accompanied by a flattering description of their hair. And almost all the females were after money in a BIG way.
It is the story of a greedy PR executive in Dublin who will stop at nothing to get back at some guy who didn't notice her when she was in college, and who now is quite successful in the Dublin PR circle.
Along her path to destroy him other incidental victims get caught in her line of fire, such as the model from the title, and the wife of her successful rival.
It is good fun bitchy stuff with a few predictable twists but if you are looking for that plane read to distract you on your journey – this might be just your man.
June 2005