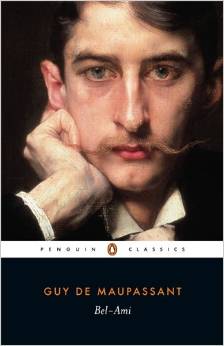 Bel-ami
Classics, Literature
ePenguin
1975-08-28
416

Georges Duroy moves to the city to improve his fortunes and finds himself working as a lowly railway clerk. While debating what meal to have before going hungry, he runs into an old friend, Forestier, who has done well for himself. Enquiring as to his fortunes, Duroy finds that his wealth is derived from journalism, a career Forestier urges him to try.
Duroy is invited to a social gathering at the home of his old friend who even lends him the money to purchase a suit, a gathering that is Duroy's opening into his new life. It is not immediately a comfortable launch but on consuming a quantity of wine he finds his wit and more importantly his way with the ladies.
From here Duroy's career and love life escalates. He begins his career in journalism and embarks on an affair with a married lady. With each chapter his confidence ambition and cockiness grows. Near drunk on his own manipulative power he pushes himself higher and higher into the social echelons.
For all his manipulative prowess Maupassant's hero or anti-hero isn't completely unlikable. Yes he schemes and uses those around him but he merely hooks into a system of social climbing and mirrors the behavior of his new peers. He is a man who knows what he wants and is unwilling to let consideration for the feelings of others get in is way (though we do see a small glimpse into emotional care towards his lover near the end).
The writing, both prose and plot, is captivating, with favorable comparisons to be drawn with his mentor Flaubert. It was also interesting from overview of the French social scene of the time. This is not a cautionary tale; Duroy rises using those around him as rungs on a ladder and does not get his comeuppance. Nor did I want him to.
May 2005