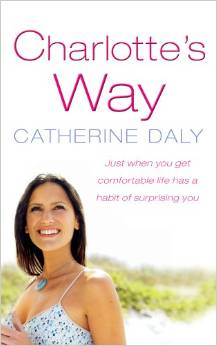 Charlotte's Way
Orphans
2005-02-01
422

Charlotte's Way tells the story of two sisters, Charlotte and Emily, who were adopted as children and couldn't be more different.
As orphans both girls have spent their lives searching for security. Charlotte marries young and has three children. Secure in her relationship with husband Donal she really believes that together they can do anything.
Emily took a different route, ambitious and successful, she throws herself into work. Security means money, men are merely a nuisance to be used and abused. Typically though, life is never what you expect it to be and before long the sisters find that the secure, safe lives they have each fought so hard for are under threat.
Charlotte's Way is Daly's second novel. All Shook Up, her first, was an excellent debut, and Daly has not let herself down with Charlotte's Way. It is well-researched and Daly manages to evoke a sense of place so well. Her characters are believable and her storyline is just gripping enough without being over the top.
Watch out for Daly, she could very well be the next Maeve Binchy.
April 2005