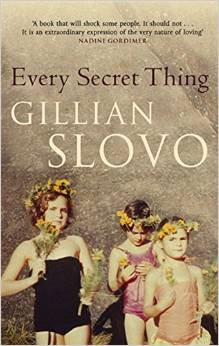 Every Secret Thing
Biography & Autobiography
Virago Press
2010-04
366

South African-born Gillian Slovo is the daughter of two extraordinary people – journalist and political activist Ruth First, murdered in Mozambique in 1982, and Joe Slovo, head of the South African communist party and one of the founders of the ANC's military arm. Both privileged white people in the turbulent South Africa of the Fifties and Sixties, they had the option of ignoring apartheid. Instead they actively engaged with it and, as a result, spent a lot of time imprisoned in South Africa and, ultimately, exiled from their country in the 1960s and 1970s.
But Every Secret Thing is not just a portrait of two communist liberals fighting against something they believe to be intrinsically wrong. It is also Gillian's story, the story of a deeply injured child who, with her two sisters, was caught up in a world beyond her knowledge and comprehension. They lived their childhood surrounded by secrets and lies, the level of which only emerges as Gillian travels back to South Africa in this book to explore and understand her past.
At Joe's funeral, Nelson Mandela – now President of the South African cabinet that Joe had been a member of – told the Slovo sisters a story of how, when he had tried to hug his daughter, she had flinched away from him and cried "you are the father to all our people, but you never had the time to be a father to me." This, too, was the story of the Slovos, the children paying the price of their parents' political commitment. Every Secret Thing is a remarkable statement of both sides of the story – the importance of what Joe and Ruth did and the effects that it had on their children. An incredibly engaging read.