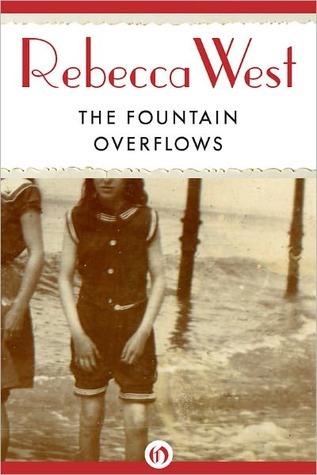 The Fountain Overflows
Fiction
New York Review of Books
1956
408

The author re-imagines her own childhood in this witty, often troubling autobiographical novel that follows the lives of members of the Aubrey family from the perspective of Rose, one of four siblings. Original.
Meeting: 13th October 2007
After a lot of research including scouring the recommendations in the Sunday papers and reviewing the 'top' lists in the Guardian one book kept cropping up and this was it. As I was going on holidays I had awful problems trying to locate seven copies so ended up ordering them from seven different websites.
Synopsis
Rose Aubrey is one of a family of four children. Their father, Piers, is the disgraced son of an Irish landowning family, a violent, noble and quite unscrupulous leader of popular causes. His Scottish wife, Clare, is an artist, a tower of strength, fanatically devoted to a musical future for her daughters. This is the story of their life in south London, a life threatened by Piers's streak of tragic folly which keeps them on the verge of financial ruin and social disgrace . . .
We are meeting on 13th October 2007 to discuss this book and a review will be posted here shortly afterwards.
This month's book was picked by The Connoisseur 
Score awarded by Bibliofemme: 3.9 out of 5
What the other femmes had to say

"Its a Kaleidoscope of memories and engaging vignettes that warm the heart." 4/5