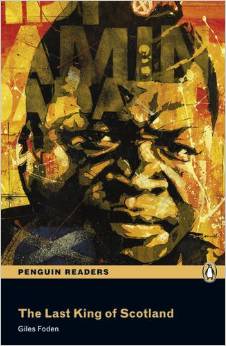 The Last King of Scotland
Historical Fiction
Vintage Books
1999
335


Meeting: 5th July 2007
As a child I devoured every book within reach, many of which, I probably shouldn't have been reading! One of those books, which I read when I was about 10, was about the terrible reign of Ugandan President Idi Amin, complete with photos of his victims. It was a book that haunted me for a long time and, since then, I've had an interest in the country as well as the dictator.
While I had every intention of catching the much-lauded film The Last King of Scotland while it was in the cinema, I didn't quite manage to make it. But, what's that? It's based on an award-winning book? Ah-ha! That's this month's book choice sorted out so!
A review will be posted here shortly.
This month's book was picked by The Historian 
Score awarded by Bibliofemme: 2 out of 5