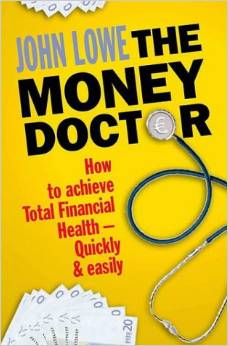 The Money Doctor
Irish
Gill & Macmillan Ltd
400

John Lowe is an expert in personal finance and he has written this book to help those of us who tend to put brown envelopes with windows into a drawer and forget about them.
In a practical way, Lowe gives advice on how to get the best value for our mortgages, credit cards and loans. He suggest goals for each person to work out and provides a glossary of particularly helpful financial terms that might be thrown at you if you ever chose to talk to a person in finance.
The final part of the book offers advice on how to actually make money once you've sorted your finances out.
If, like me, you are in any way bad with your personal finances, this is the book for you.
July 2005