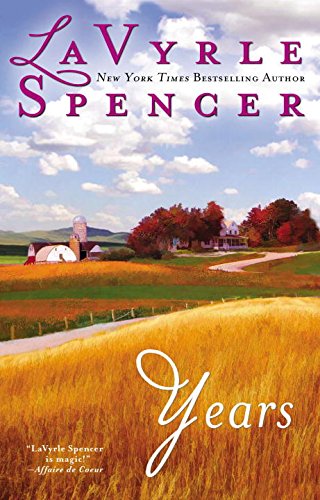 Years
Fiction
Berkley Publishing Group
2013
481

Stepping nervously off a train to take up her first job as a teacher in Alamo, North Dakota, eighteen-year-old Linnea gets an unfriendly welcome from Teddy Westgaard. Deciding immediately that she's the wrong person for the job, Teddy reluctantly brings her back to his house where she is to lodge with his mother and son, and Linnea begins to settle in.
Teddy's house has been quiet for far too long and Linnea brings some life to the place. Before long, Teddy finds himself falling for her but, aged thirty-four and with a seventeen-year-old son, he thinks he's far too old. Linnea, however, has other ideas.
'Years' follows Linnea's life through her first job and first love. Describing vividly her first year in Alamo and the threats of World War I, it is perfect for those of a romantic disposition who enjoy historical novels.
July 2004