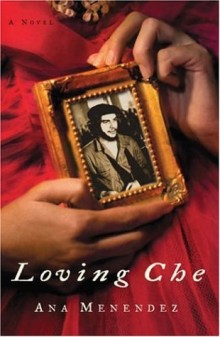 Loving Che
Fiction
Grove Press
2004-11
229

"Farewell, but you will be with me, you will go within a drop of blood circulating in my veins"
These lines from a Pablo Neruda poem are the only link to the past that a young Cuban woman has to her mother. The words, scrawled on a piece of paper, are pinned to her clothes as she is abandoned to the care of her grandfather. The time is Cuba, at the height of the revolution, when the city's inhabitants are fleeing the terror of Batista. The nameless woman in the story is just one of many child exiles, fleeing with her grandfather to Miami. Shorn from her mother with little more than a line from a poem, her quest remains an unconsummated one. Until a battered package of letters and photographs arrive. That they are from her mother is certain but who sent them? And why? Even more remarkable is that they reveal a clandestine affair with Cuba's hero, Che Guevara. The letters intimate that she may even be the child of the revolutionary. A mixture of fear and intoxication grip her as she sets out for Cuba to unravel the fabric of the past.
The book begins like this before shifting to the dream-like recollections of her mother, Teresa de la Landre. An artist living with her academic husband, her life in the midst of political turbulence is balanced by painting. This section is written like a diary and the time scale is skewed. It sounds so much like a biography and yet there is no tangible context for us. No section of this writing is longer than a page and a half. It can't be. It's so intense, so packed full of description and meaning that it would be diluted if it weren't. Against the passion and colour of Cuba's fervour for freedom and her ideals as an artist Teresa begins an affair with Che. He consumes her as does her art, but she never feels she fully conquers either. The story of Teresa's life has an unreal reality about it. We know it's magic realism to the power of 10 and Menendez is up there with Garcia Marquez and Juan Rulfo in conjuring up an illusory world we can see but can't touch.
The book's final section deals with the protagonist's journey to Cuba. In reabsorbing the culture, she gradually gets close to the truth about where her mother is and who she herself is. Memory is an incorrigible force throughout the book and Menendez has a gift for writing of the past. It reads so much like a biography but is far more poetic and warm. There is a the same ripple of Latin sorrow that runs through Rulfo and like his work, there are so many lines you want to write down and remember. Like the Mexican master, this makes you want to go back to the story over again to rediscover it….