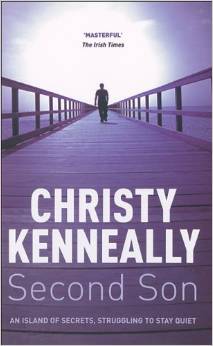 Second Son
Fiction
Hodder & Stoughton
2005
463

When New York priest Michael Flaherty he hears that his younger brother Gabriel is missing he returns to the island off the coast of Galway that he fled many years before. Plagued by guilt over the drowning of his oldest brother, Flaherty hopes to find his only other brother alive, but first he has to face all the demons he ran away from.
Many years later, life on the island has changed but in some ways remains the same. A new fish factory has brought economic stability to the islanders, but the Major, the factory's American owner is not all he seems.
As Flaherty confronts his past, he is also faced with mysteries anew: the disappearance of his brother, the influence that the Major seems to be asserting over the Islanders, and last but by no means least, his first love.
Second Son is Christy Kenneally's first work of fiction. Best known from television as the presenter of some popular RTÉ shows, Kenneally's debut is far from an embarrassment. Second Son, though at many times ridiculously far fetched is a well-written, fast paced thriller.
May 2005